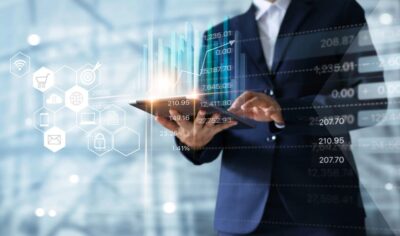 As HR professionals know, time is one of the most valuable assets of any organization. More efficient, effective processes put time back into the hands of the workforce to meet business needs, and technology can support or hinder that goal.
SHRM-Atlanta's newest program Demo Days is designed to help members and resource partners leverage time to better navigate the selection and implementation of new technologies including, payroll systems, AI-based hiring, HR management systems, and engagement and recognition systems.
The first of these new programs went live on August 23 and 24 and allowed members to glean an initial overview of platforms without having to wrangle scheduling demonstrations on their own. The recordings are available for at no cost through February 2023, enabling individuals to access them as time permits.
While some platform reviewers may want to make apples-to-apples comparisons of the technologies, it is interesting to learn how various features might appeal to different types of organizations and users. Beyond company and HR department size, the types of reporting needed could be a differentiator for organizations seeking a payroll system, for example. All companies had dashboards and template reports, yet how those looked, exporting capabilities, and the ability to dive deep into archival data differed across platforms.
For talent acquisition professionals looking to optimize operations, any—or even all—of the AI-based hiring platforms could be applied to achieve different organization goals. The technologies demonstrated could be used for everything from calibrating diversity metrics and benchmarking to understanding salary as a variable to conducting automated interviewing and training.
SHRM-Atlanta members and non-members can still register for the Demo Days on payroll and AI-based hiring systems to access the recordings and other materials. Additionally, each day featured opening and closing sessions with SHRM-Atlanta's tips for selecting software and specific considerations when evaluating payroll and AI-based platforms.
Whether you're in the market for a system or just want to stay on top of industry trends, participating in Demo Days is one way to impress your supervisor. As SHRM-Atlanta Board of Directors Chair Lars Minns, Chief Human Resources Officer of North America, Mercedes-Benz, said, "Being a decision-maker, if my team came to me on a fairly periodic basis to say, 'Hey, I just viewed this XYZ software platform,' they're thinking of the problems that we're facing and they're trying to build a bridge from problem to solution."