Some advice for those considering seeking out mentorship with SHRM-Atlanta – Do It! Let your curiosity be your guide to connection. Mentorship is a way to give back and pay it forward to our HR community.
In my professional perspective, a mentor can offer advice, inspiration, emotional support, and role modeling in addition to information about their own career path. Additionally, I think a mentor might aid the mentee in investigating job options, establishing objectives, making connections, and locating resources.
The mentoring relationship's new cohort method was a group procedure that gave each mentee a chance to get to know each mentor in their own unique way. I'll admit that even though I prefer one-on-one coaching, since it provides more in-depth and valuable organic development, I was happy that I was willing to try something else. As additional mentees appeared to be in my position, I was able to talk about my professional experiences and how the group was gaining new skills.
I am used to mentoring in a one-on-one setting, so this cohort approach was a unique learning experience for me and forced me to be vulnerable and examine how a group of people are exposed to various mentoring approaches, each of which may have a different impact on the lives of many mentees.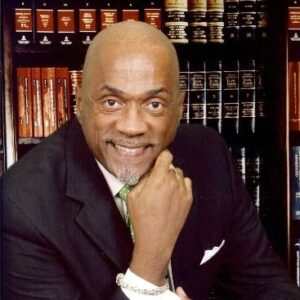 Phillip T. Williams, M.S. HRD
A trusted leader and culture champion translating business vision into DE&I and HR initiatives that improve performance, profitability, growth, and employee engagement. Empowering leaders through consulting, developing, and building relationships with 20+ years of experience in Financial Services and Nonprofit. Results-focused leader driving end-to-end diversity, equity, and inclusion initiatives that value differences. Promoting strategic diversity, equity, inclusion, and belonging programs that help organizations sustain an inclusive culture—utilizing a relationship-based approach to creating trust through expertise and sound advice that influences change and adds value. A key partner for senior leaders who demonstrate engagement, understand the value proposition around issues and listen to essential information. A unique ability to frame the issues without blame, envision a reality using specifics and commit to actionable next steps.