If limited time is one of your challenges, SOAHR's keynote speaker Penny Zenker is ready to help you leverage the time you have for what matters most.
A new report from Sage found "HR is simply too much work." Today's "hustle culture" is robbing us of creativity and innovation because stress, worry, and speed limit our perspective and our potential. We tend to go with the first most obvious solution, often focusing on the wrong objectives. What if slowing down and innovating is exactly what we need to put us back in control, elevate engagement, and boost productivity? Using lessons from neuroscience, Penny will teach you practical strategies to become more productive, innovative, and resilient in achieving your goals. By learning about a new framework and putting it into practice, we will understand what happens when faced with seeming impossible constraints and how you can turn a constraint such as limited time into a catalyst for creative and innovative thinking.

Penny Zenker is an international speaker, strategic business coach, and best-selling author. As a master NLP practitioner and Neuro-strategist, she integrated elements of thought, communication, and behavior to provide strategies for boosting productivity and maximizing results for business leaders and entrepreneurs.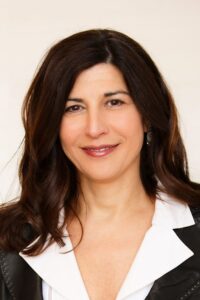 Penny's expertise is derived from building and later selling a multimillion-dollar technology business, managing strategic projects at one of the world's largest market research firms, and later working to double business growth for companies around the world as a Tony Robbins business coach.
Penny's proven and practical tools and techniques help people to get results quickly.